Pioneering Education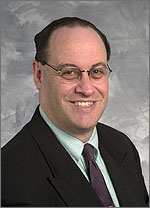 Dr. Michael Seffinger, DO, interviewed by Jerome Tobis, MD and Dr. Sibylle Reinsch, PhD
at the Grunigen Medical Library, University of California, Irvine Medical Center
July 19, 2006
Dr. Tobis:

Dr. Seffinger, I want to thank you for this opportunity to interview you concerning your career as it relates to osteopathic medicine. Could you tell me your background, who you are, when you were born and where?

Dr. Seffinger:

I was born September 21, 1954 at Kaiser Sunset in Los Angeles and grew up in Los Angeles, California. We moved as a family to the San Fernando Valley when I was seven and went through elementary, junior high and high school in North Hollywood, California. I then went to UC Santa Cruz for two years as a psychology/music major; and there I was introduced to Chinese medicine and Aikido which is a Japanese martial art. While I was there, there were student clubs and I set up a Natural Healing club in which we studied yoga, massage, acupuncture theory, diet, herbs, under the tutelage of Greg Brodsky, an author of a book on natural healing, who was taking his pre-medical classes at UC Santa Cruz at the time. I became interested in those subjects. It just so happened that my professor of psychology wanted to take a group of us back to Japan where he had studied Aikido in the past. I went back with the group and stayed there for five years, although they all returned after three months of intensive study. I continued studying acupuncture and Chinese medicine, manual healing arts as well as Aikido, Japanese and other cultural arts and crafts. It was more of a cultural study for me. It was immersion, very interesting. I was 20 when I went to Japan. At the time the U.S. had a lottery system for the armed forces draft and I had a high number. I think it was 129 or something like that, and my number was not called, so I was not drafted. When I came back from Japan, I was 26. They said anybody over 26 didn't have to be part of the lottery anymore or be drafted. So I ended up spending that time, those five years from 1974-79, studying, not within the university but apprenticing myself to various masters of various arts in Japan. I taught English conversation to pay my bills and received occasional support from my grandmother as well. I met my wife in an Aikido training school in Tokyo. By the time I came back to America, I not only had married, but we had two children. I returned to America to study medicine. We delivered our two children with midwives, one in Japan and the second child in the San Fernando Valley at my parent's house in 1979. I wanted to go back to school and become an obstetrician to deliver babies and decided to go back to UC - Santa Cruz to get a pre-medical education. When I was there I met a fellow student who heard my story that I just told you. He said, "Well, sounds like you'd be interested in osteopathy." I hadn't heard of osteopathy before. This was around 1980, 1981. So I looked in the phone book for an osteopathic physician. There was one in Aptos, California and his name was John Marcus Lay, D.O. I went to him to take care of me and my family, my wife and two kids. We all went to him as a family doctor and I experienced a person who took care of my personal medical needs as well. He did manipulation on my head as well, cranial manipulation. I was very impressed with his personality, his touching, his manipulation as well as being able to give medicines. They did minor surgeries in that office. I had never seen or heard about that kind of physician and then I began to study and read up about it. I went to the school in Pomona, the College of Osteopathic Medicine of the Pacific, to look at their library and I read as much as I could. I spent all day long reading about osteopathy. I read Dr. Still's books, his autobiography. They are short, easy to read. I went through them rapidly and went through as many books as I could; very surprised how basic and mechanistic the thought process was. A lot of it was based upon basic anatomy, physiology, the thinking process behind manipulation and the emphasis on natural healing methods. I thought that was very interesting and so I went back to Santa Cruz and applied to DO schools as well as MD schools. At that point I knew nothing about MD education at all. I hadn't gone to an MD as a doctor for several years even before the time I went to Japan. I grew up of course with MD doctors. I had a tonsillectomy at age 17 and hemorrhaged for several days afterward, requiring two further surgeries and weeks of tests to try to find the reason. The best that could be figured was that my blood was not clotting perhaps due to some aspirin I had before the surgery. So, I stayed away from aspirin and began studying natural methods of healing and health care, like acupuncture and herbs. I didn't know of any DOs at that time. So, getting back to talking about applying to medical school in 1982, I decided I was going to also explore the MD schools as well as the DO schools and see where I fit, I didn't know. As it turned out I did get interviews at various institutions, two MD schools in California, San Francisco and UC – Irvine invited me down for interviews and then the College of Osteopathic Medicine of the Pacific invited me for an interview and Michigan State invited me for interview. So I went to two of each to see what they were like, two DO schools and two MD schools. When I came down to UC – Irvine, that's when I first heard that it was related to an osteopathic college. They had pictures in the library of DOs and I was surprised. I said, "Here in the library is a picture of a DO from way back" and they had some books in there on osteopathy so that intrigued me a little bit. The school wasn't quite built at that time, 1982 around there. There were still buildings being built. They were moving to a new site at that time so they showed us where the buildings were going to be. So we saw a lot of empty lots and it was kind of odd. We saw one building that was just built but wasn't inhabited yet. I went over to Michigan State University in contrast and there was a huge big ten university, the population of the student body was 40,000 which was the same as the population of Santa Cruz, California. It was a huge school. I had never seen a school so huge in my life. It took me an hour to take the bus ride around campus. It was quite amazing. And I had a very good interview there. I met a person who did Aikido, for instance, who was a second year student. They matched me up with people who had similar interests as mine and within a week they accepted me. In the meantime I had interviews at San Francisco and at the College of Osteopathic Medicine of the Pacific. At San Francisco interviews did not feel very comfortable. They were very antagonistic whereas in Michigan State they were very warm and accepting. They wanted me from the very beginning. At the College of Osteopathic Medicine of the Pacific some of the interviewers did not understand why I went to UC – Santa Cruz where they had a lot of evaluations written out instead of grades. You had a choice of getting grades or not and for a lot of classes I chose not to get grades and they said, "I don't know how to compare you to other people." And I said, "You have more information about me than anybody else so you know all about me" because it was detailed what I had accomplished. Anyway they put me on a waiting list and I decided that Michigan State felt so good and I got accepted so rapidly I told everybody else to take me off their waiting lists, and that I was going to move to Michigan, and we did. We had a great time. We spent five years there. I went there and was recruited into the PhD/DO program to do research because I was interested in doing research in natural methods, acupuncture, manipulation or both. I went through that program trying to find a mentor. It was hard for the PhDs there to branch out to a new field that wasn't supported in general science, you know, in medicine at that time. There were no research grants at that time for this kind of research. It was 1983, '84, okay. The closest I could get to it was psychoneuroimmunology. I was able to convince a biochemist to branch into that field a little bit because her colleagues were branching into that field. However, even though I came into the program for a six year dual degree program, the chair of the biochemistry department said, "there is no way you are going to get out of here in six years with a PhD. I can't even get people who don't do a dual degree to get out in six years, so it's unlikely that you are going to make it and it probably will be eight to ten years more likely." Well, here I was in my early 30's. I had two kids -- a family. I said, "You know, I don't want to be coming out in my 40's", and so I dropped out of that program.
In order to maintain in-state tuition (out of state tuition was three times more than in-state tuition), I had to get a job as a graduate assistant. Then I worked on curriculum, osteopathic history, research and curricular design, how to teach osteopathic medicine, manipulation, and principals and practices. I began to read the research literature; became familiar with all the DO literature that was available as part of my research assistant position I took at the Department of Biomechanics and with the Associate Dean, Philip Greenman, DO. We then moved back to California when I graduated. I was accepted at Pacific Hospital in Long Beach as an intern; it used to be a DO training hospital in the 1950s. It then became an MD or formal medical graduate training hospital in the early '80s; then turned into a DO training program by the time I came in 1988. It was well established already as an osteopathic internship training site. It had a family medicine residency program as well. Now at the end of that internship I then applied to get into a family medicine residency program at a more academic center because I wanted to get back into research. So my choices at that time were UC – Irvine, and USC which were accepting DOs. At that time when I called up places like UCLA, Long Beach Memorial and Ventura County Medical Center, they each said, "We don't accept applications from DOs." This was 1989 and I decided then to go where I felt accepted and I was accepted into USC and UC - Irvine as a second year family medicine resident. I chose UC – Irvine, for one, it was against traffic. You wouldn't be driving into traffic going from where I lived in Torrance to UCI, plus it had a history of being a DO school in the past. I wanted to find out more about that. When I got there I was contacted by Stan Van den Noort, M.D. who was Chair of the Department of Neurology. He had called Philip Greenman, D.O. and asked if he knew anybody out on the west coast that they could collaborate with to do osteopathic manipulation and research for the 41st Trust Fund. They had money specifically designated for research in osteopathic manipulation. So I was summoned to his office. He told me what they were doing and I said I would be glad to work with him. So I worked with Yu Zhu, MD. He was doing research with Arnold Starr, MD and Scott Halderman, MD, PhD, DC. They were doing research on manipulation and they needed to show that they were working with an osteopathic physician doing manipulation in order to get this grant fund which helped support Dr. Zhu's research. So I worked with him to write the grant, give all the research background, and helped setup the design. I ended up working with him; we had a publication that came out in Spine Journal. We also had an abstract published in the Journal of the American Osteopathic Association and presented a poster at the AOA research conference. When I finished my residency they asked me to continue working, but I moved back to Torrance, CA. I was hired by a multi-specialty medical group headed by an ex-D.O., John Johnson, M.D., in Torrance where I lived. So, I connected Dr. Zhu with the College of Osteopathic Medicine of the Pacific in Pomona, CA and had Dr. Zhu and the 41st Trust fund half of the research. I helped get the AOA to fund the other half of the research to continue the research and combine to fund the collaboration between the two institutions for the first time. They did that for a year where they did some research at Western University. Some was done here at UCI as they were collaborating. Then Dr. Zhu took a job on the east coast, he left and the people at the College of Osteopathy Medicine didn't feel they could continue the research on without him and so they stopped it at that time. Since then all those people have left and moved on. I continued to practice family medicine, osteopathic family medicine in Torrance. I got a job with Bay Shores Medical Group; the medical director was a Dr. Peter Cullatta. He was a DO trained at the College of Osteopathic Physicians and Surgeons of California; then became an MD in 1962. He was the medical director. The president of the Group was John Johnson, MD; he also went to COP&S and became an MD in 1962. He was a gastroenterologist and they decided to hire me as the first DO ever into that organization. That organization began back in the 1950s and Dr. Johnson joined it in the 1960s after he became an MD and specialty trained in gastroenterology. The reason they took me partly was because I graduated from UC –Irvine family medicine residency program and they were assured I would have similar training that they had too. I became board certified by the American Board of Family Physicians, and at that time, in 1991, that medical group was not accepting DOs from AOA related specialty societies. However, in 1992, the American Academy of Family Physicians began to accept DO graduates of AOA approved residencies and those board certified by the American Board of Osteopathic Family Physicians. This led to our medical group to consider applications from osteopathic physicians who had osteopathic board certification. So I started working there and later they merged with some other doctor owned groups and called themselves Healthcare Partners Medical Group. I became a partner in Healthcare Partners Medical Group. Then about 1999 I was recruited by the College of Osteopathic Medicine of the Pacific to come and teach there. In the meantime I had been writing articles, editing chapters in books for the osteopathic profession. I continued sharing my knowledge of the history, research history, and also literature in the profession to help write chapters and books and edit other people's articles; so I had a few publications; people knew that I could teach and do research. I was interested in that. So they hired me on faculty and I have been there for seven years now. I'm a tenured associate professor in family medicine and in osteopathic manipulative medicine. I'm back doing research again. I reunited with the 41st Trust Fund about 2001. I was again recruited as a consultant to a project to look at research and manipulation. We determined upon looking at the clinical trials that have been done in the past 15 or 20 years that what was missing were reliability studies and validity studies on palpation because most people determined where to manipulate in the body by palpating with their hands. But we weren't sure that method was reliable or valid. When I was at Michigan State, I studied with William Johnston, DO and Myron Beal, DO and these two osteopathic physicians, researchers, they devoted their careers to palpation and research in palpation, reliability and validity studies primarily, and so I was trained in how to setup those kinds of studies. So when I came here, the group that was assembled at the Samueli Institute of Complementary and Alternative Medicine was determined to do a systematic review of literature. We had a multidisciplinary group, PhD, MD, DC, and I was the DO. We also had a library scientist, and we decided to do a systematic review on spinal palpation as a diagnostic modality as well as a systematic review on the validity of palpation. We did two systematic reviews. We also looked into the problem of researching this literature because it was difficult to retrieve articles on the current system and we have an article on that as well. All in all we produced four or five articles that were published from that work. Thereafter, I began to develop our own physiology laboratory, looking at the physiological effects of manipulation at our school and I became chair of a national research committee at the American Academy of Osteopathy, the Louisa Burns Osteopathic Research Committee. I was appointed Chair last year in 2005 of that committee, which is made up of osteopathic and PhD researchers, and one MD researcher, who devote their careers basically to research in osteopathic manipulation. There are about 23 people on that committee.

Dr. Reinsch:

Are they from all over the United States?

Dr. Seffinger:

Yes, from all over the United States. Our latest project was to develop a standardized medical record, which has been done. My job this year is to create a stand alone electronic medical record that you can document the entire history and physical, including osteopathic palpatory findings, your structural exam findings, your manipulation approach, what you did and the response to manipulation, any side effects or complications and that document can then be summarized into a summary sheet. That summary sheet can then be sent to a national data base center and the information can be accumulated from around the country from various doctors' practices and we can then begin to answer questions as to where manipulation fits into medical practical in this day and age.

Dr. Reinsch:

That would be on the effectiveness of treatment, right?

Dr. Seffinger:

Well, we learn a lot of things about what types of people come in to see DOs. What type of people need or get manipulation. What types of people benefit from manipulation. We also learn whether anybody gets harmed from manipulation. We've also learned whether people who have internal organ problems if manipulation helps them get better from that or not. You know, these are questions we will be able to answer and involve lots of people who typically would not be involved in research. They are just documenting what they are doing with their patients, but collectively we will be able to amass thousands of charts and patient records.

Dr. Tobis:

What did you notice that was unique or different about DOs and the osteopathic profession at the time you began your association with them? Did that perception change over time?

Dr. Seffinger:

Well, my initial impression was that they did everything - that DOs seemed to be able to do manipulation, they could do medicine, they could do acupuncture if they wanted to, Chinese medicine, they could do anything on the planet to help the patient, the widest scope of practice on the planet as far as I could tell and I was very impressed with that. I went to the schools…I saw some schools were just starting to grow like the College of Osteopathic Medicine of the Pacific. I visited Kirksville, the first college which was well established; where the entire town is filled with DOs. All the street names are after DOs. The whole city is osteopathic. Michigan State is very supportive of osteopathic medicine. I saw that the other medical school, the MD medical school right next to it, working side by side and the DOs faired very well on exams that were taken similarly between the two colleges. They did well. So I was impressed with the DOs being just as good if not better; in my mind they had much more abilities to take care of patients than the MD complement. They were better trained, had more skills, and the approach I really appreciated taking care of the patient in all different ramifications, mind, body and spirit. So I was impressed. Did that change over a period of time? Well as I went through the profession I saw that there was tremendous discrimination against DOs in various places and I didn't know that as much as when I came back to California. I could really see it and I was disappointed to see that a lot of DO training sites here didn't really teach osteopathic medicine especially when the training site was developed by MDs or they used to be DOs, and became MDs in 1962. It seemed as if they were trying to hide the differentiation, the uniqueness of osteopathic medicine and downplay manipulation. But they were basically teaching allopathic medicine or straight medicine. When I came to UC – Irvine as a resident here, the curriculum was very osteopathic still. So I was very impressed. It was an MD school and the trainers, a lot of them, were MDs, but it seemed like they had a very holistic approach to the patient and the attitude and the feeling was so open to do manipulation and they would encourage me to do that so I felt that there was a dichotomy. There were some places that were not very supportive of DOs and other places were, and it was surprising which ones were which. You know you would expect a DO internship to be more osteopathic. I would go to an MD school and I'd go to a residency where there are half DOs and half MDs and it's more osteopathic! So I couldn't understand the dichotomies. Then I became a teacher in a DO school and found that a lot of the students were more interested in becoming MDs. They didn't care much about the osteopathic heritage or manipulation. They just wanted to be a doctor and get out there and practice their specialty whatever it may be, very little interest in the profession as a whole. So that was odd. Why would they go to DO school and carry that name through their life? I found some of them didn't want to carry that name. They'd get out and call themselves "doctor". They wouldn't use a DO after their name.
So I found there were so many different types of people that I had met that my impression was that there were a core group of devoted osteopathic physicians and that there were a core group of patients that loved osteopathic physicians. But then there were other groups of DOs that didn't want to be or didn't want to have anything to do with it. There were a lot of MDs that didn't know anything about osteopathic medicine and there were lots of MDs that did know and were very accepting; a small group of MDs that didn't want to have anything to do with DOs. They knew what they were a little bit I guess. So I saw all kinds of different attitudes especially in California. I didn't see that in Michigan. In Michigan, everybody seemed to accept DOs. There were so many. You would go to a garage sale and you would meet people whose family had been taken care of by DOs for generations and it was just very common in the culture, where I was in East Lansing, anyway and certainly in Flint and Detroit, Michigan. DOs were well known there in hospitals that were huge, hospitals there that were DO hospitals and were well known. I was mostly surprised by the different types of attitudes in California towards DOs and that is partly why I was interested in starting this project of interviewing people from the various aspects to hear all of the attitudes, bring them out in the open to look at them and see where they came from.

Dr. Reinsch:

But maybe if you start off with telling us how you became aware of the problems in California between the DOs and MDs.

Dr. Seffinger:

Oh, when I first heard about the California problems it was in 1984. Dr. Frymann came to teach at Michigan State a course called osteopathy in the cranial field. The Dean there did not allow her to teach during regular school hours so we had to have her come during vacation only. At that time still within the DO profession as well as the MD profession the concept of cranial manipulation was very controversial. Anybody who taught that was pretty much banned from the schools. Right now, in contrast, here we are 20 years later and every school teaches it and it's on the licensing exams. You know the research has built up quite a bit so it's accepted more so now than it certainly was back then. But she gave a talk on the history of Michigan State University College of Osteopathic Medicine and it had to do with the California merger. She was president of OPSC back then three times (that's the Osteopathic Physicians and Surgeons of California) and she had fought against the merger during the 1960s and '70s. She came and told us the history of California's osteopathic medicine and how that related to the beginning of the College in Michigan, which started after the dissolution of the college here that became eventually UCI College of Medicine. So that peaked my interest in this fascinating story so that when I came back to work here, I was interested in looking into the archives; and that's when I found a lot of information in the archives here that go back to 1896 that clearly documented the history of osteopathy in the state of California up to 1960. Some of the papers in the archives went to 1988. It was interesting for me to find the last piece of paper in Forest Grunigen's file. He had a 50 year file that went from 1940 to 1990. The last page of his file is regarding my application to work on that 41st Trust Fund as research assistant with Dr. Van den Noort for that research I told you about with Yu Zhu. That was very shocking and surprising. The rest of the literature I found when I went back to the College of Osteopathic Medicine of the Pacific at Western University of Health Sciences library and looked at their archives and they have information dating from when they started the school until present. They have some information going back to the 1920s as well, even from some families that donated files of their parents or grandparents that were prominent in the school and the profession in California back then. So I began to research the history and found that there were no books about this anywhere. I went around to different book stores. I went to libraries in California. I went to the state library up in Sacramento. I went to various places in Washington, D.C. looking for the history of osteopathy in California. There are just no definitive books about it. I was very surprised and nothing that referenced where these important articles were in UC – Irvine or in Western University. So this is part of my impression of osteopathy in California, it's like it has been wiped out of the history books it seems. They didn't have it anywhere. I went to Sacramento, for instance. I went to their library that is right outside of the capitol. It is across the street and I think it was the state legislative library. There was another library there, the State Library, the Sacramento Library and I went and asked for information about osteopathy and they didn't have anything on their computer systems that led to any books. Yet, on the way to retrieving a particular article in a book the librarian passed by a whole shelf of journals called Clinical Osteopathy. That was a journal or the California Osteopathic Association that documented the practice of osteopathy in California from the 1930s to the 1950s. The librarian came back and said, "I don't know why this was not in our computer system, but it's on our shelves." You see? So, I'm seeing that the history of the profession is simply not logged or catalogued or documented. So if anybody wants to find out about osteopathy in California, they don't know where to go. There is a historian, Norman Gevitz, PhD, who is a professor of history at the osteopathic school in Ohio. He came down here. I asked him to come and look at this information, because he was updating his book, 'The DOs in America' that he wrote in 1982 or so. He wanted to update it a couple of years ago. It was a 20 year update. So he came down and spent five days going through these archives to update his chapters on California. I had him look at the information so at least he was able to reference some of the information here, but other books on library shelves across the country and on the internet you cannot find definitive information about the history of osteopathy in California. I found Dane Tasker was a DO. He was the first DO that was able to obtain legislative accomplishments that no other DO had up to, you know, through his life time. He was the main person that was able to help establish laws regarding osteopathy in California. He was able to help establish the Osteopathy Practice Act of 1901 which enabled DOs to practice in this state. I believe we were the first state in the country that enabled DOs to practice all forms of medicine. He eventually became president of the licensing board of the state of California which at that time in 1910 was a composite board of DOs and MDs. So he was signing the licenses of MDs at that time 1910. You know California was way ahead. He had written, starting in 1950 and for ten years, a manuscript on the history of osteopathy in California. It is 80 chapters, 20 pages each, double spaced, per chapter, details of all the people, places and things that happened in his life time of which he was part of almost everything. It was just setting there as an unpublished manuscript in the archives at UCI and nobody got to see it. So I felt that it was time that the history of osteopathy, you know, received its respect and a book should be published. A website developed so people from all over the world can access this information about the history of osteopathy in California. A tremendous history which has led me to this current project.

Dr. Reinsch:

And then you added another component and that is that you even interviewed persons who are part of that unique history.

Dr. Seffinger:

Yes. I noticed that the people who really knew the history didn't write about the history. People who made the history themselves did not write about their experiences and some of them carried their experiences to the grave. So there are a few people who are still alive in their 90s. I wanted to be able to interview them to have them tell their story. Then I went and interviewed people in their 80s and the 70s, and so on. So, I've interviewed about twenty-five people who had a role in the historical development of osteopathy in the state of California and that is what this project is about.

Dr. Reinsch:

Looking back over all the interviews that you have done it must have enlightened you as well about your profession.

Dr. Seffinger:

I've learned quite a bit.

Dr. Reinsch:

Beyond what you learned in the documents, what have you gleaned from the interviews?

Dr. Seffinger:

I think one of the most interesting things is that I wanted to know why the people who ended up giving up their DO degree in place of an MD, what made them make that decision; how that decision came about. It was interesting. A lot of them that I interviewed did not look at it as giving up a profession or a way of thinking; it was merely a mechanism to improve their socioeconomic status at the time. They were having difficulty; discrimination was rampant; they weren't allowed to practice in most hospitals in the state. They really had a limited social status because the MDs would be keeping a hold on them and putting a lot of regulations against them or association, if an MD associated with a DO or took care of their patients, they'd be considered to be unethical and would be removed from their medical societies. So there was a lot of political pressure, a social pressure to not allow DOs to further themselves socially, so this was a way that they could relieve that social pressure. They felt that they still practiced osteopathic medicine even though they had an MD and to this day when I interviewed the 90 year-olds, the 80 year-old the people who are MDs that were trained as DOs, they still think of themselves as osteopaths. That just amazed me. I had no idea that they would still feel that way. Now that's not everybody, there are some that have no interest and no feelings about osteopathy whatsoever and are glad that they are MDs and they practice as MDs and they still feel that there should not be an osteopathic profession. I mean there are different sides of the story which to me makes it very interesting and very human.

Dr. Tobis:

Dr. Seffinger, because of your role, and relatively youthful status, this question is somewhat unusual, mainly what was your role or what do you see your role in the history of osteopathy in California. I do feel that you do have a unique role.

Dr. Seffinger:

Well, what I am trying to do is bring forth the past with the people in the present and develop a future for this profession. I am on the Board of Directors of Osteopathic Physicians and Surgeons of California. I am involved with the managing editor of the state the DO journal. I tried to bring forth historical information as well as current information and future information; I tried to get students involved in participating in the development of their profession in the state. So I am mentoring students, now. I'm trying to bring forth an awareness of what it means to be an osteopathic physicians in the state of California, so I think what my position is in this historical time line is a person that is trying to bring together loose ends from the past and to give some kind of direction for the students that are creating the profession for the future. I'm also trying to bring together the DOs that are in the profession now in the state to come together and work together. I've created a required osteopathic manipulation rotation for third year DO students at our school so they have to go through and experience where manipulation fits into medical practice. They get to see it because for many, it was a dying art. For many years we were trying to teach and bring back that aspect of osteopathic medicine by training students as well as residents in osteopathic manipulation. The first resident in osteopathic manipulation or manipulative medicine, we call it, in the state of California started this month at Downey Regional Medical Center. Her name is Rebecca Giusti, D.O. We are training her, as well as those to follow, in becoming specialists in osteopathic manipulation, which also will help the students. We now have about 40 practitioners in southern California that do osteopathic manipulation in clinical practice. They take students in to help train them. I'm trying to keep them together as a faculty; and build on that faculty. We teach courses at school, you know 200 hours in osteopathic manipulation, so I'm trying to rekindle the profession and strengthen it in the state of California. Part of it is to reunite with UC – Irvine and with the people who in the past have helped the profession; people that were DOs and became MDs; supported even the growth of the College of Osteopathic Medicine of the Pacific. Many of those people we've interviewed.

Dr. Tobis:

The activities that you delineated, do you feel that you had an impact on the history of the profession at this time?

Dr. Seffinger:

I think I am impacting as we go through these processes; these are all new. You know, I just started working on this goal for the last five years. I don't think I have had much impact before that, but I'm trying to make an impact that will last and we will know in another five years if there was a true impact I think.

Dr. Reinsch:

You not only work in California to promote the profession and enhance its uniqueness, but you also do that nationwide. When I looked at the whole merging and the effects of it, it seemed for awhile the image of California's Osteopathic physicians have kind of been stained or strained in the relationship nationwide with others, and so that had to be re-conquered, you know that relationship nationwide. So I understand you just came back from a trip to the American Osteopathic Association House of Delegates?

Dr. Seffinger:

Yes, I'm a delegate to the AOA from California because I'm on the OPSC Board of Directors there. It was actually Donald Krpan, DO who was the first DO from California, really, Mitch Kasovac was in California and was a Dean here at the school when he became AOA president but he was really raised through the Arizona political system for many years, so they claimed him as their boy and so actually the first California grown developed person that went and became AOA president was Donald Krpan. That is, the first DO from California to become an AOA president since the merger, and since Vincent Carroll, DO (MD in 1962) was AOA president in 1951. Well, when I came to the College of Osteopathic Medicine of the Pacific, Dr. Krpan at that time was Provost of Western University of Health Sciences where the College of Osteopathic Medicine is, and he recommended me to an AOA new bureau that he was starting called the Bureau of Osteopathic Clinical Education and Research. Okay, that was a quality assurance bureau that was going to help the Board of Trustees of the AOA interact with the government. The trends towards quality assurance and improvement and to develop programs to be able to tell the public and government what the quality of our DOs were or was or is or to be, you know, a quality assurance program that we can…also quality improvement program that we can develop nationwide for all DOs. So I have been working on that for several years now. I'm Vice Chair of that bureau now and that was Dr. Krpan who appointed me initially to that and I got reappointed by the president of the AOA each year thus far for the last five years so I am working on getting the DOs who do manipulation also to participate in this process and develop guidelines. I am now working on a guidelines committee to make guidelines on how osteopathic manipulation should be used in clinical practice. We want to establish a way to monitor and follow DOs, to do quality improvement in manipulation as well as other practices and be able to tell the government and the public what the quality of our osteopathic physicians are when they do manipulation, the effectiveness of it, we want to be able to report on that. So these are the processes I'm involved in nationally to make an impact in that way.

Dr. Tobis:

To what extent do you feel that your activities have been successful and to what extent to you feel there have been failures?

Dr. Seffinger:

Well, there has been some success in getting people together to focus on these issues. I have a small group of MDs, small group of PhD's, a small group of DOs that are moving in the same direction I am; working with me on these projects. On the other hand there is not 10s, 20s, 100s, and 1000s of them, so the impact is small; a small group doing some work. I don't see the tremendous impact across the profession yet on these activities, but I can see that they should and probably will affect the future generations. I am an associate editor of a standardized textbook, the 'Foundations for Osteopathic Medicine' which is a book that is approved and sponsored by the American Osteopathic Association. It is a peer reviewed book, its about 1500 pages, has a hundred authors that entails A through Z about osteopathic medicine including all the manipulation techniques that are taught in the schools and research behind it, the history of the profession. My job was to write the philosophy chapter. I also edited all the clinical chapters, found authors, and helped design those chapters, twenty-three chapters in all. These include how to apply osteopathic principals in practice, including manipulation to clinical scenarios and various specialties, family medicine, obstetrics, gynecology, ENT, all the various specialties, how does this apply to those rotations that students will go through, to those disciplines that people practice in and that has an impact across the profession. It is a required text in all the schools and all students are recommended to purchase that book. They don't, but it's a reference for them. I just finished a book with my Department Chair, Ray Hruby. Dr. Hruby and I put together a book called 'Evidence Based Manual Medicine: A Problem Oriented Approach. We have reviewed the literature on the evidence behind manipulation for back pain, neck pain, shoulder dysfunction, TMJ problems, cervicogenic headache, carpal tunnel syndrome, and ankle sprain. These are the main parts of the body that are manipulated. The main reason patients come in to see a doctor is for pain or for discomfort in those joints, usually from some sort of trauma or overuse, and they all are amenable to manipulation as a primary modality of treatment. So we have lots of techniques in the book as well as references to literature and the levels of evidence. There are grade A randomized clinical trials that show manipulation as beneficial for treating these conditions and I want the world to know about that and so that will be published sometime in the spring of next year.

Dr. Reinsch:

Now one of the unique contributions of osteopathic medicine is that it looks at wellness at the whole person, so when you look at this evidence do you also gather data on, you know, quality of life, subjective wellbeing?

Dr. Seffinger:

That's part of it….Some of the outcome measures in these randomized clinical trials look at the quality of life and those are some of the measures, certainly. Range of motion, pain, activities of daily living are some of the outcome measures, certainly and also this book actually was generated from the American Academy of Family Physicians (AAFP) who began to accept DOs trained in DO residencies into their organization in 1992 and began having at their annual scientific assembly osteopathic manipulation workshops to teach MDs in their organization what it was about, kind of hands on how to do it. I joined that group of DOs that was teaching at the AAFP in 1995 and as we developed they wanted more and more scientific evidence. So I produced that and eventually the AAFP said that, if you had evidence based medicine that was a proved source of evidence using, for example, systematic reviews of randomized clinical trials for your program, then doctors who took your workshop can get double credit: for every one hour of class, they get two hours of CME credit for the AAFP recertification requirements to stay in the organization. So the last three years my program has been certified and given that evidence based medicine approval so if someone takes my four hour course they get eight hours CME, because it's evidenced based.

Dr. Tobis:

Could you sum up succinctly what your ultimate goal is professionally?

Dr. Seffinger:

My goal is to unite various forces and people interested in the same mission, the same goal which is to improve patient care and have everybody work together to achieve the common goal, the common goal being to improve patient care including natural methods, especially manipulation, included in, and integrated with, all other forms of medicine and surgery that work for people, make them healthier, and also educate them how to improve their health. That's my current goal right now. I'm particularly interested in doing research to find out the limits of how effective is this modality called manipulation; what are the limitations of it. So I have a research program that will take me through the next decade at least.

Dr. Reinsch:

Patients certainly look for that holistic care when you talk to people out there, that's what they look for, natural and holistic approaches and it often seems to me that osteopathic physicians understood as treating mainly joint problems that the public does not quite realize…

Dr. Seffinger:

In some places. I think in California maybe that might be the case. I think a lot of people that go to DOs in California don't know they are a DO necessarily. They just think they have a doctor taking care of them. I know in Michigan it was another story. I mean people knew you were a DO. There are DO hospitals. There are DO surgeons. The people know there are DO specialists. Here they used to think that, they used to know when there was a L.A. County Hospital that was a DO designated osteopathic hospital. People knew that there were osteopaths that did surgery and took care of you completely. And nowadays it's mixed, people don't know all the time what a DO is. We have, in the state of California, once again county hospitals in San Bernardino and Riverside Counties. They are Arrowhead Regional Medical Center and Riverside County Hospital that have residencies in neurosurgery, orthopedic surgery, obstetrics/gynecology, emergency medicine, internal medicine and family medicine. We have a residency in anesthesiology as well. We have these ongoing now so it is back up to par the way it was in the 1950s before the merger.
Perhaps people at these county hospitals think of the osteopathic doctors as just doctors. Maybe they know they are DOs or maybe they don't. But you don't see the hospitals putting out anything that indicates that they are related to osteopathic medicine. They don't say 'Osteopathic Hospital' anymore. They don't say "affiliated with the College of Osteopathic Medicine of the Pacific" or "Western University." They don't make that statement anymore and there is still a concern of discrimination. Even today, you'll see people going into hospitals and they will give them name tags that say "you are an MD. We don't have DO name tags for you. You have to be an MD." Even though you have graduated as a DO, there are places that still don't want to show the public or "confuse the public" that there are two different doctors. I went back to my group helped get Partners Medical Group to a meeting and the doctors were saying, "Gee, the DOs are coming out now. We hired a couple. They are giving out pamphlets to the patients showing how they are different and unique and the patients are wondering what this means. Are they getting a different doctor or…" And they think they are adding to confusion. They are saying "Dr. Seffinger when you were here I don't remember you sending out papers, you know, promoting yourself as different." And I said, "No, I was just in family medicine." I did my own thing. I did manipulation and I didn't put out that osteopathic medicine was one way or the other; I was just trying to take care of people. But now I'm teaching students how to promote themselves; to bring themselves out like this. So as he was telling me I was saying, "I'm part of the problem, I guess, because I'm trying to get DOs in the state to say that they are special and different" as the American Osteopathic Association is doing now too with pamphlets and trying to educate the public about what a DO is, but there is a resistance. MDs really don't want that kind of confusion amongst patients 'to think that there are two physicians or two types of physicians.' Then they have to start explaining what it is. And they don't know for sure. They don't want to have to explain another profession to the patients so…I can see that there is still a sense of, "Gee, why don't we just put DOs under the rug. Let's not talk about them. They are just a thorn in our sides." And you will see a lot of DOs that say the same thing, "I'm tired of explaining what I am or who I am. I just want to put doctor after my name. I don't care about this D.O." So I think that the issues that were present back in 1892 when this all started are still very present. Things really haven't changed that much, you know, when you look at the big picture. I find that very fascinating.

Dr. Reinsch:

Its one way to look at the picture at the social level, at the entire level of analysis, but then there comes a point where it hits one personally. I have observed how people in meetings might treat you arrogantly or not with full respect. It has always been odd how you're kind and understanding and did not ever escalate; did you ever lose your cool about it, but just provided the answers (or made corrections when they were obviously wrong). If you could speak to where that approach came from, how you are able to respond to the discrimination on an individual level.

Dr. Seffinger:

Well, one of the reasons I studied Aikido is that the purpose of Aikido is to unite conflict producing resolution in a peaceful manner. I grew up initially in an all black neighborhood. We were the only white family, and later on I moved to Japan. I was the only white person in a nation of Japanese, very different. When we moved to Santa Cruz, CA or Lansing, Michigan, with my Japanese wife and inter-racially mixed children, we were a minority. We moved to different communities where there was prejudice against Japanese and prejudice against international marriages. She was an Aikido practitioner as well, so we used Aikido philosophy to learn to harmonize and blend and work with people, and try to look for constructive resolution of conflict, knowing that conflict is part of human nature. A lot of it is ignorance, naiveté, hurt feelings or fear, you know, fear that comes up in people. You learn to address that. You don't let it escalate to the level of violence. You have to defuse, de-escalate and a large part of that is understanding and mutual understanding, sitting down to the table together and talking, interacting. One thing that I see myself as is a catalyst for conflict resolution.

Dr. Tobis:

In retrospect can you identify people whom you feel were important mentors?

Dr. Seffinger:

Well I've named some of them. William Johnston, DO was a mentor for me. He kept working with me every year at the conferences, the national conferences, and would always inquire, "What are you doing with your research?" "How are things going?" He had me interact with him all the way through his life to help stimulate me. I worked with him on a research project when I was a student, intern and resident. So he was my main mentor in all this. Philip Greenman, DO was one of my mentors when I was at Michigan State. Robert Ward, DO who was the Executive Editor for the Foundation for Osteopathic Medicine was also my mentor when I was a Graduate Assistant at Michigan State, working with me on curriculum development. He worked a lot with me to help to develop my ideas and concepts and writing ability, things like that. So those are main mentors back then that have helped me a lot. There are so many more, Dr. Frymann has been a mentor for 20 some-odd-years for me in various aspects.

Dr. Tobis:

Turning the question around, who have you felt you have mentored?

Dr. Seffinger:

Well, I've mentored a few students since I became a professor at the College of Osteopathic Medicine so there are several students that I've helped look at research and manipulation. Some I have been able to help with their life decisions, where to go with themselves…so, how much I've meant to them I don't know at this point. They are still… It's only a few years that I've been doing this so I can't say that I've made a great impact on their profession until later to find out after they have gone into their profession how much. So at this point I reserve to say that I've mentored some people for short periods of time, maybe a year or two. Recently we had a research assistant in our department, for the past twelve months, that I mentored in doing research in manipulation, Kari Guinn. Kari came to me as a second year student, interested in research. She did a couple of projects, but she did them very well. She presented them at national conferences and received some rewards for her posters. Her abstracts were just approved and accepted by the Journal of the American Osteopathic Association. They come out next month in August; then next year we want to get out the articles related to this research. She has applied for a PhD program at the Osteopathic Research Center in Texas and was accepted. She just this month moved to Texas and she is going to be in the PhD/DO program to do research in osteopathic manipulation.

Dr. Reinsch:

That's fantastic. Can you also mentor students; are they open to being mentored about how to deal with conflict resolution versus discrimination?

Dr. Seffinger:

Well, I haven't had the opportunity to mentor them in that subject yet. I would like to start a course on professionalism at the College of Osteopathic Medicine. So that is something I have…when we get through with this project I think I want to deal with that.

Dr. Reinsch:

In fact part of the interviews might be inspiring especially since your approach of doing them and because you mentioned that they at times seem to want to now speak out whereas before they didn't have that opportunity.

Dr. Seffinger:

Right. And I'd love to have those kinds of discussions with DOs, but I think if we have this literature for them to look at and discuss, then we can start interacting with them.

Dr. Reinsch:

Empower them versus telling them.

Dr. Seffinger:

Yes.

Dr. Tobis:

What have been some of your greatest challenges in relation to the osteopathic profession in California?

Dr. Seffinger:

Some of my greatest challenges - I think the greatest challenge I've had is standing up for who I believe I am rather than going with the flow. When I was in the medical group at Healthcare Partners sometimes I would receive a check and mostly they would have my name as a MD. When we published in the Spine Journal through UCI, they named me as a MD. When I applied for residency at different hospitals, they said, "We don't accept DOs." I didn't have the energy at the time or the interest to fight that as I was raising a family and trying to pay the bills and repay my loans. Later as I got older and through the 1990s, by the end of the 1990s, I decided not to be so passive, but to take on the challenge and face discrimination straight on and end it right there and then. I took it on when I became professor at the school, so I've got to set an example for these students. You can't just let people describe you and put you in a box and call you something you're not. You know, it's like somebody who thinks your name is too difficult to pronounce, so they shorten it or they make up another name for you. They don't want to accept you for who you are. I use the example of Arnold Schwarzenegger when I discuss this with students and DOs as well. Arnold Schwarzenegger was a world renowned body builder. He was Mr. Universe. He came to America and wanted to be in the movies. His first movie, Hercules in New York or something like that, they didn't want to use his name. They called him 'Arnold Strong' and they didn't want to have him talk because he had a strong Austrian accent, so they dubbed somebody else's speech over his speech. The movie didn't do well. He didn't appreciate that. He had made his name and his fame, with Schwarzenegger as his last name, who he was, and with his own voice no matter if he had an accent or not. He determined to not allow that to happen again with his next movie. From then on he was Arnold Schwarzenegger, and he was going to speak with his accent in all his movies thereafter. He did and he became one of the most popular actors on the planet. Now previous to him thousands of actors changed their names because they were too difficult, or they would illicit discrimination, and they became names that were difficult to figure out where they came from. All the Jewish actors did that in the 1930s, 1940s, 1950s, all through that time period. Now I grew up in the time of Mohammed Ali. Here is a person who grew up as Cassius Clay when he became the champion boxer in the Olympics and later world champion. He changed his name to a name he or someone else chose. He liked it. He felt it was more of an African-based name than Cassias Clay. He wanted to reclaim something of his own in his own name. So, remembering these incidences in my life and other people who I knew about, I decided that I was going to have a DO behind my name and prominently so. If people tried to make me an MD, I would correct that and tell the students to do the same. When I saw discrimination, I was and still am willing to go and try to alleviate that discrimination and correct people, "Excuse me. I'm a DO. I'm not an MD," you know this kind of thing. I received shortly thereafter a check again from Healthcare Partners with a MD. I called them up right away and I said, "Look, I'm a DO. You need to put that on my checks" and they corrected it ever since. There hasn't been a problem. Now, the person who wrote the check by the way was one of my patients, even. She just did it out of habit. Everybody else is an MD; I'm the only DO that's a partner there.

Dr. Reinsch:

It's often unknowingly that people do it.

Dr. Seffinger:

Yes. And that's been the challenge is to try to over come professional discrimination which I'm working on all the time. It is constantly, constantly, there.

Dr. Tobis:

What advice do you have for future osteopathic physicians in training?

Dr. Seffinger:

I would like them to be proud of their professional heritage; to know the history of their profession; and to take charge of the future of their profession. I'd like them to know the efficacy of osteopathic manipulative medicine. I would like them to know the strengths and weaknesses of all they learn in medicine; to constantly evaluate and investigate all the methods that they use and other doctors' use. Dr. Still, when he started the college and he taught his students, he told them not to take what he had to say as dogma. He said, essentially, you need to evaluate everything you hear and what you see; if it rings true and if it proves to be helpful for the patient, then you can use that. He wanted people to accept what was real and what worked not just because somebody said it worked, you see. It's very ironic that the MDs kept complaining about DOs doing dogma and teaching dogma. When Dr. Still started his whole idea he didn't want people to copy his techniques. He didn't want his students to watch and do his manual treatments. He said, "You have to design your own treatments based on your knowledge of anatomy and physiology and pathology and what's good for that patient at that time, don't just do something because I did it", because he was trained as a doctor, an MD, most of his career.

Dr. Reinsch:

Now as you mentioned Dr. Still, osteopathy is a unique American contribution to patient's health care and so in your role and again thinking of your development of the bedside manner and all, do you also see the possibility that the world might learn about osteopathic medicine. For instance, in Germany there is a tradition of using natural healing methods. They like that very much. They like the holistic approach or at least used to. Might they be open to…(they have a German journal of manual medicine) might they be open to osteopathic medicine? Do you find now international interest?

Dr. Seffinger:

Very much so. There is a great interest in osteopathic medicine internationally. There is a world osteopathic health organization. There is also an international organization which the American Osteopathic Association is heading which is the Osteopathic International Alliance. So it ties together all institutions and organizations that are devoted to osteopathic medicine in the world. And they have formed guidelines for the world health organizations for the training of osteopathic physicians worldwide so that the world health organizations knows and understands the different training that people get around the world. In American you get full training for unlimited scope of practice where in other countries you get limited scope of practice mostly manipulation and natural methods. The Germans have a school in which, after you get a MD degree, you can go study osteopathy; the same thing in Russia. In England they have a school like that. They have a different school in England for people who just want to learn osteopathy without learning medicine or surgery. So there is a variety of schools around the world as well as scopes of practice. There are many countries that accept osteopathic training in American so that you can go in that country and practice as a physician, unlimited licensed physician in some areas of Canada, New Zealand, Germany, and many other countries as well. I'm on the international committee of the American Academy of Osteopathy to keep track of these things; to help to develop these kinds of programs. I do what I can to facilitate that, especially in Japan where I'm involved with the Japanese development of Osteopathy.

Dr. Tobis:

This next question I'm reluctant to ask you because I think you are probably more informed about the history and status of osteopathy than anyone. Never-the-less I'll put it to you. What documents do you have or know about that we should look up or reference to corroborate the facts you mentioned in your replies up until now?

Dr. Seffinger:

Well, I think the most important document is Dane Tasker's manuscript and the clinical journals of osteopathy that occurred off and on through the first part of the 1900s up until the 1950s. We've looked at some of those journals called 'Clinical Osteopathy." The records that are at UCI - Forrest Grunigen's file - have a lot of important documents in there. The documents of the 41ST Medical Society that we have now here are very important documents. Over at Western University of Health Sciences, there is an archivist named Olivia Solis. She put together all the osteopathic important documents related to that school and also some of them related to the old school, the COP&S school too. So she would be a good contact person and the documents that are there are important. Personally I have been collecting these types of documents. Mrs. Grunigen wrote a biography of her late husband, Forest Grunigen which has some important information in that. The Alumni Association at UC – Irvine has important documents that we have received copies of, about the formation of the 41st Medical Society. And OPSC has documents regarding their beginnings. We have received those over at Western University and they will now archive those and take care of those documents about the formation of OPSC and its struggles, in the 1960s, to regain the power of the state osteopathic licensing board. I know that there is a micro fish file of the Osteopathic Medical Board of California known to Linda Bergman, who has just retired as Executive Director. I think she was Executive Director of the state osteopathic licensing board for 25 years. She said she will give us an interview and she will tell us where those are - which are important documents for us. And then we've located some documents at various people's houses that we are trying to collate into the archives here at UCI as well as over at Western University. So we are trying to get everything in one place and make them all available on one website. Here at the Forrest Grunigen Library, in the back of the room, are documents that go back to the very first school in California in Anaheim. It was a sanitarium and school of osteopathy. There are pictures of the school, the buildings and the people who started it; excellent original documents on the walls here at the Forest Grunigen Medical Library.

Dr. Tobis:

In addition to all the individuals who you've contacted in the past and interviewed is there anyone else or others that you feel we should still contact who have been instrumental in the history of osteopathy in California?

Dr. Seffinger:

Yes. There are a couple more that are on our list that I have yet to interview that I will get to, Dr. Aubrey Swartz and Dr. Arthur White, for instance.

Dr. Reinsch:

Yes.

Dr. Seffinger:

Because one of them I think, Dr. Swartz started the American Back Society. With his ideas as a DO, he became an MD in 1962, but his idea was to bring together all disciplines to study the problem of the low back and meet regularly and put together the entire mind. You know this is a DO concept as to use all that works, put it all together, and come from a mechanical standpoint as well including manipulation; put it all together to find out how to improve patient care. I mean that's a very common goal of DOs and this I think is important. He has made an impact on that practice, how orthopedic surgeons or how people in general take care of patients with low back pain. The other is Dr. Arthur White, who started the St. Mary's Spine Center in San Francisco; again a multidisciplinary center for taking care of people with spine problems, a regional specialty center. And he is a DO that became MD. He has hired two DOs to work there in manipulation. Jerel Glassman, DO and Harry Friedman, DO, were two people who began there and now there is Quoc Vo, DO. He is a DO that received board certification in osteopathic manipulative medicine at St. Barnabas Hospital in New York. Jerel Glassman is a physical medicine and rehabilitation doctor. So they are working at the St. Mary's Spine Center because, you know, it's just part of Arthur White's concept including osteopathic manipulation. Yes, they have physical therapy; yes, they have Physical Medicine and Rehabilitation; yes, they have neurology; they have spinal surgeons; they have neurologists; they have orthopedics – everybody together in one regional center. These kinds of ideas are generated from when they were students I think at COP&S and being part of this whole process of what has been going on in California. Yet these people are not DOs anymore, but their thought processes is typically osteopathic and their goals and how they are trying to improve patient care are osteopathic; so, I'm looking forward to interviewing those two people.

Dr. Reinsch:

And you have provided training there, haven't you? Didn't you do a training course there?

Dr. Seffinger:

No. I was thinking about working there, when Dr. Friedman left, Dr. Glassman wanted to know if I wanted to take his position. I decided instead to go to the College of Osteopathic Medicine of the Pacific and stay in the region. My family wanted to stay in the region. The kids wanted to stay in their schools so then we ended up not moving. Quoc Vo came in to work there instead.

Dr. Reinsch:

Was there also a Dr. Lee that you wanted to interview or his granddaughter?

Dr. Seffinger:

Well, yes. I wanted to interview the Lee family, Chinese Americans that became DOs in the 1930s. The granddaughter wanted me to give her information about her grandmother and her grandfather who was a DO as well. But I haven't been able to interview him and they have not been able to go any further with that. I think he has Alzheimer disease so I think there is some concern there. There are some people that I've tried to interview, but they are concerned about the effects of the interview on their age or health or something. They don't want to get involved with anything at this time in their life and they are in their 90s so people don't want to get involved with new things.

Dr. Reinsch:

So, this multidisciplinary collaboration with promoting best patient care would be a nice conclusion to this project.

Dr. Seffinger:

I think so.

Dr. Reinsch:

For the future.

Dr. Seffinger:

I think so. I think so.

Dr. Tobis:

Finally, I would like to ask you – Are there any other areas you would like to discuss in relation to the history of osteopathy.

Dr. Seffinger:

I would like for all this information about the history of osteopathy that we have been able to uncover to be accessible to anybody worldwide that would like to look into the subject and determine the impact of this movement, this social professional movement in this state. Because I think it has had tremendous impact on the entire world of medicine. I think we can demonstrate that by time lines and looking up these documents I see a ripple effect - that something happened in California for or against it in one way or another around the country and around the world and everything seems to have been one step later than California. California seems to have tried things first and every one else looked at it to see if it had a good effect or bad effect and they decided whether they wanted to do the same thing or a different thing. But you know California would try it first and we see that all along the history. I think the impact has been tremendous even the 41st Fund that was setup 1962. They setup a trust fund to explore the efficacy of manipulation - there was no other such fund at that time. There were research funds from the AOA to do that in the past but not at a medical college or an MD granting institution certainly. It took another 40 years before the NIH, the National Institute of Health, in their center that they've developed for complementary and alternative medicine, to focus on research in manual therapy which is now one of their charges; to find out the efficacy of manipulation. But this is the forethought of this kind of process. A rigorous attempt by a University of California medical college to investigate this was something that was attempted to be stimulated by this 41st Trust Fund way before its time. Dr. Tobis started his department with some of those funds in physical medical and rehabilitation in 1970. He established the first randomized clinical trial in America on osteopathic manipulation; using that fund back in 1970s and then setting up some research conferences, interdisciplinary research conferences on manipulation at UCI in the early 1980s and books about this. There was a tremendous push for that at the time in the 1960s, '70s, and '80s before it was common nationwide. Here it took some 20 years later for the nation to jump on this. You know it took time for it to have its effect. You can see that as a trend going back to the early 1900s; something would occur in California, like an unlimited license for DOs started here, or like the term 'Doctor of Osteopathy' started here. Elsewhere it was 'Diplomat of Osteopathy' or 'Diploma of Osteopathy'; but here they started with Doctor and everybody else followed. Here they started unlimited licensure; everybody else followed. Here they started with teaching pharmacology in the schools of osteopathy; it followed later elsewhere. They started interaction at teaching at a county hospital here and it followed decades later in other states. You know, whatever they established here, the merger established here, and they tried it in other states, but didn't work. But things began here and people elsewhere followed or reacted in a lot of areas of osteopathic professional development. So those are things I'd like for people to pay attention to. I don't feel that we are respected here in California. When I go to other states, other libraries and they mention osteopathy in California, all they can talk about is that one month in 1962 when there was a merger between the two professions. The two state associations merged and they just think about that when there is over a 100 year history in the state that has accomplished tremendous things. I feel there is even discrimination of DOs in California from within the osteopathic profession. They don't even know what we've been doing and what we've done. They don't seem to concern themselves with anything other than the merger. That's why I'd like to correct that perception and get more respect for the tremendous rich history we have here and what we've been able to accomplish.

Dr. Reinsch:

Ah, so they are envious and learn how they have benefitted from being connected and collaborative with the Californians.

Dr. Seffinger:

Yes.

Dr. Reinsch:

What happened in California had to an extent nationwide benefited all these other schools.

Dr. Seffinger:

Right.

Dr. Tobis:

I want to thank you for a most stimulating interview with you, Dr. Seffinger.

Dr. Seffinger:

Thank you for your interest, Dr. Tobis. I am honored that you are interested in this project.

Dr. Reinsch:

Thank you very much.